The collection cryptocurrency market slumped after FOMC data. Most assets were witnessing a significant drop in their value. Thanks to the Securities and Exchange Commission [SEC] intervention, assets like Tron [TRX] and XRP were seen enduring a significant dip. However, two digital assets managed to defy market sentiment and rallied positively. Richard Heart's Hex [HEX] is one of them while Litecoin [LTC] followed right after.
According to recent data, HEX was bagging double-digit gains. At press time, the altcoin was trading for $0.1225 with a 16.95% daily surge. The asset rose all the way up from a low of $0.09908, earlier today. Additionally, the daily trading volume of HEX was up by an astounding 230%.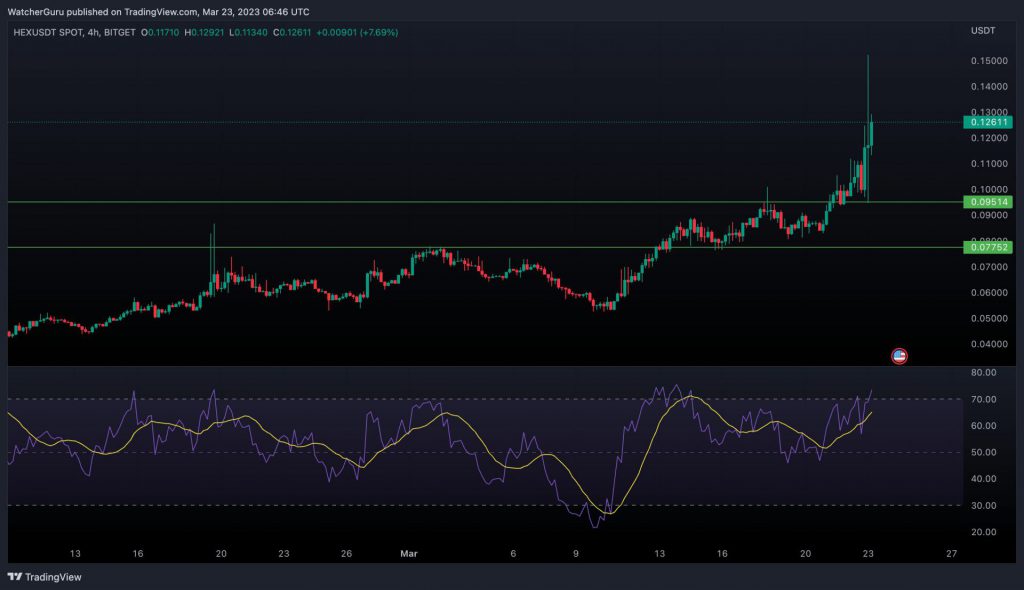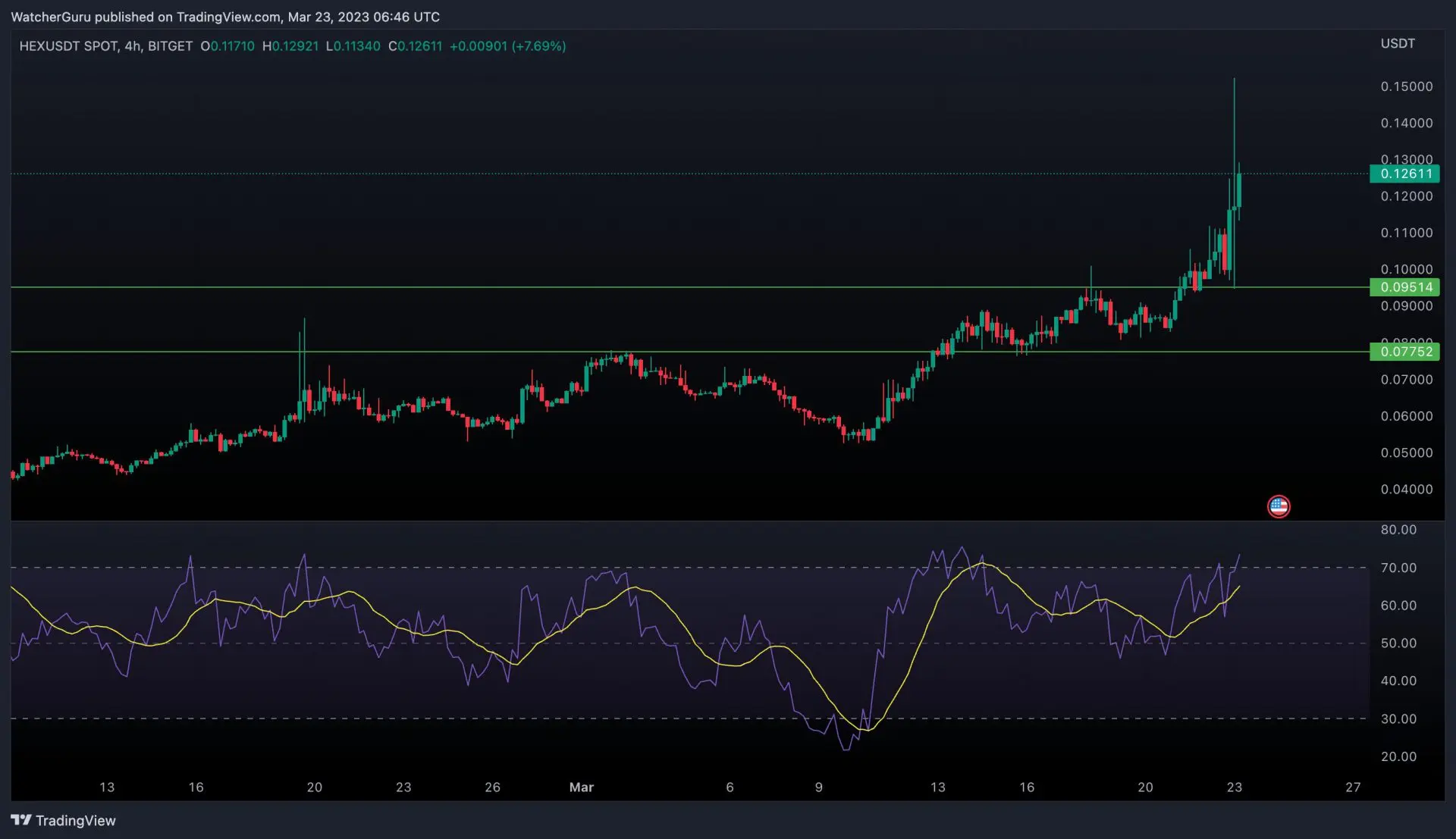 The above chart points out how the altcoin managed to break past two significant levels of resistance. First, HEX pushed beyond $0.0775 and then earlier today, it rose above $0.0951 as well. This upswing can be attributed to the increased buying pressure in the market. The Relative Strength Index [RSI] indicator suggested that HEX was being overbought at the moment. This abrupt surge was not so abrupt after all. The much-awaited Pulsechain V3 Testnet was launched today. Now that the update is available for public testing, the asset recorded a major boost.
Litecoin rises by nearly 8%
Alongside HEX, Litecoin was seen pocketing major profits. The asset was trading for $88.07 with an 8.05% rise over the last 24 hours. Similar to HEX, there was increased trading activity in the LTC ecosystem. The asset's daily trading volume was up by 103%.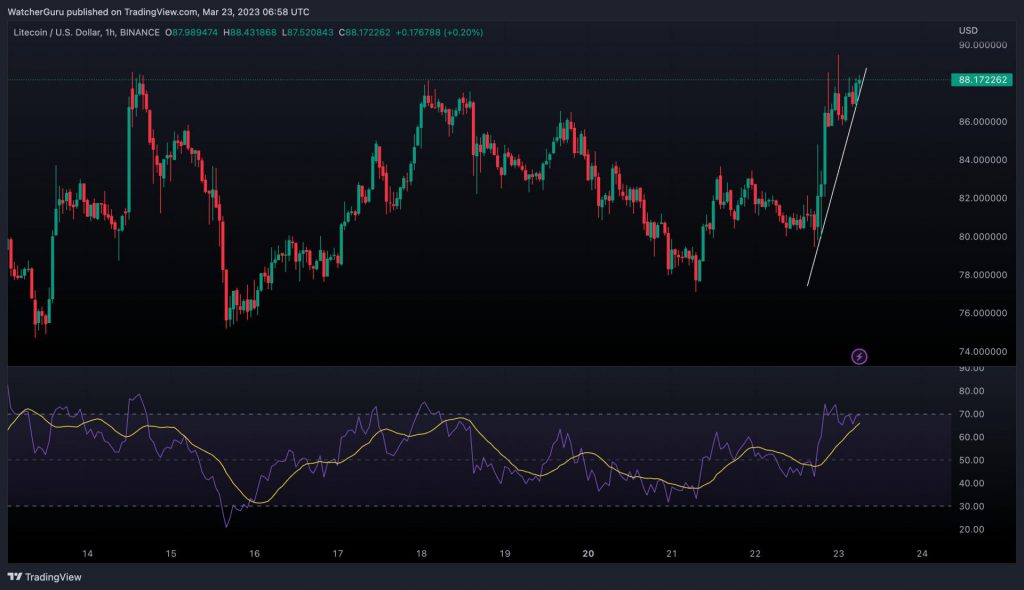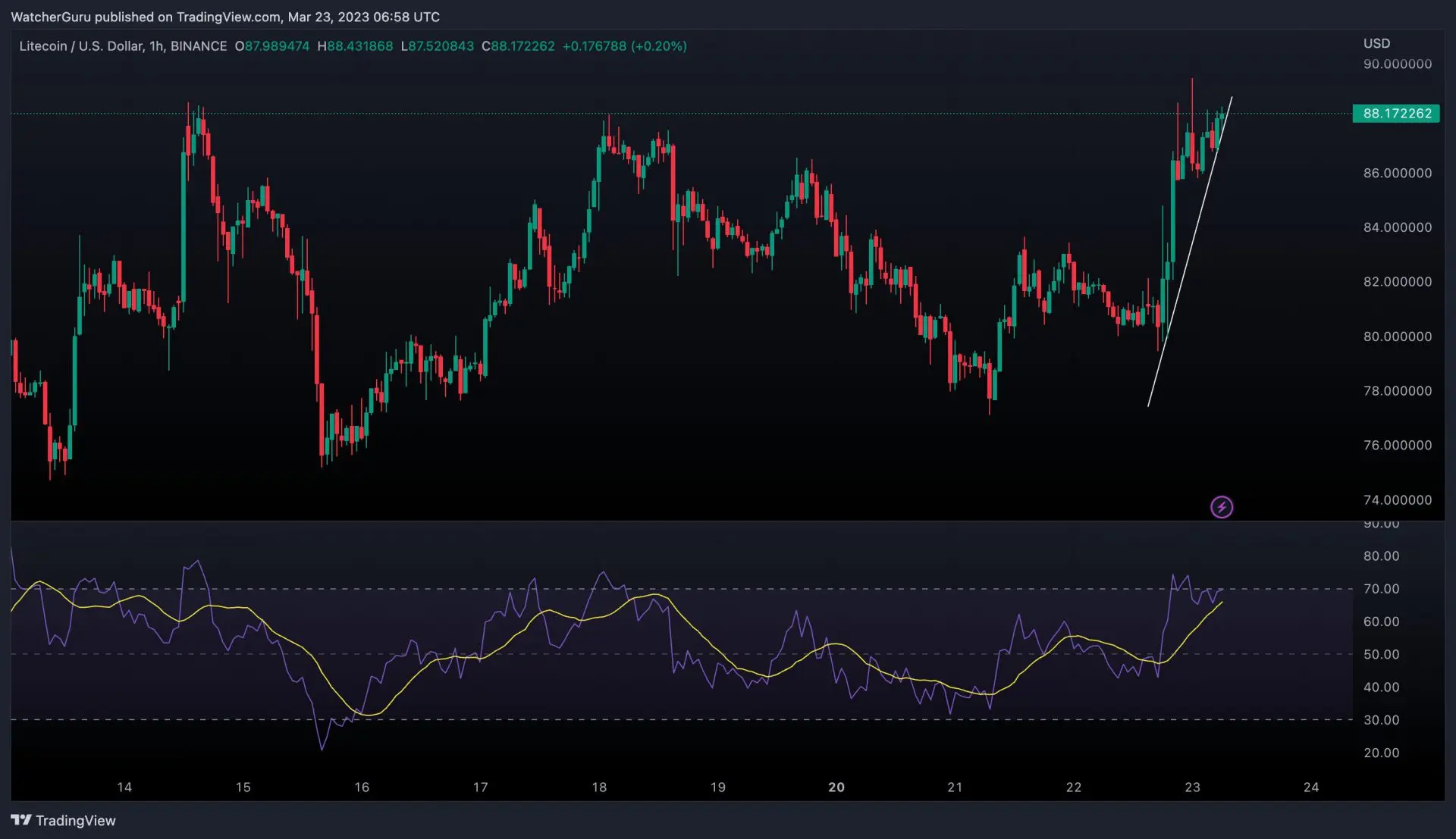 The RSI indicator used in Litecoin's one-hour chart also exhibited elevated buying pressure. While the reason behind the sudden focus on Litecoin was unknown, 48% of the asset's holders were making profits. Additionally, the social volume and dominance of both these assets were at a peak.